"Our ever faithful Heavenly Father took my prayer seriously and that summer implemented situations in my life that would direct me at last to His true church. That is a story for another time." 
The paragraph above was written in "First, My Story". Today's post gives you the addition.
There may be countless times in our lives when we are guided by the Lord but we do not necessarily recognize it.
"When He, the Spirit of truth is come,

He will guide you

into all truth: for He shall not speak of Himself;

but whatsoever He shall hear, that shall He speak" John 16:13 (KJV)
In the spring of 2005 I prayed a simple prayer stating that I desired to find the church where His Holy Spirit would be found. That was the full desire of my heart. In September, after my summer excursions, I intended to begin 'church shopping'.
My plans included attending a convention in Salt Lake City, followed by a journey to Texas for a few weeks.
Shortly after uttering this prayer, I began to have a very strong feeling that I should include a week experience at an herb farm, at the invitation of the company.
Supposing that it would broaden my knowledge of essential oils I registered. This would take place immediately after convention.
"Trust in the Lord with all thine heart; and lean not unto thine own understanding. In all thy ways acknowledge Him, and He shall direct thy paths" Proverbs 3:5-6 (KJV)
One evening during convention, half heartedly, I followed a couple of my friends on a tour of Temple Square. There, I met young female missionaries with innocence, openness and with a light in their eyes which I hadn't seen before.
They spoke with great reverence about Mormon history. I learned that they had paid their own way to volunteer for a year and half.
The Mormon Tabernacle Choir was performing the next morning. Alone, I attended "Music and the Spoken Word" live. My heart was deeply moved. The lady next to me was warm and friendly. I was in tears and could hardly respond. Embarrassed, I sought escape.
I spent the following week at the farm in Mona Utah. We worked in 100+ degree weather and there was very little time or energy for chatting. But one important incident kept repeating in my mind.
One day, K.C. the farm manager felt that I had responded disrespectfully to his boss. All he said was "Lily." No anger. Firm. I had never heard that tone of authority by anyone in all of my life.
It did not make me feel afraid and I quickly realized how respectful he was of his boss. Later, as I pondered, I realized that something in his tone had actually made me feel safe and protected, even while I was the one being admonished.
For days, I wondered what the difference was. (Friends, do you know?)
On the fifth day, K.C. enquired about my church, mission to Africa and experiences.
That evening back in my hotel room, very strong on my mind, I kept wondering. "He asked me about my church. Why didn't I ask him about his church?"
And then time ran out. It was our last day and K.C. left the farm early that day. I left for Texas with the intention of writing my new friend to ask my questions.
Soon after getting home one day, I was enjoying a great upbeat day. I sat down to check my email and someone had posted a very short video clip-maybe 30 seconds- of the farm. Nothing outstanding or spectacular. I watched it and abruptly out of nowhere it seemed to me, copious tears flowed.
That is when I began to speculate. What was happening? Why the tears 'out of nowhere'? Had God been answering my prayer all summer? Was He trying to get my attention?
I struggled and questioned Him. "You really want me to become a Mormon? Are you sure? Lord, that is the last place I ever would have thought You would send me. Really? Oh, dear."
"And the Lord shall guide you continually,

and satisfy thy soul in drought" Isaiah 58:11
I wrote K. C. and his wife Marilyn asking many questions, eager to learn more about the Mormon faith. Very faithfully they responded…weeks of exchanged letters, carefully teaching me the truths of the restored gospel.
They mentioned the official LDS website. There, were more teachings regarding the Holy Ghost-the same as I'd always believed and even more! Joy and great hope flooded my heart. I began to believe that this was the answer to my prayer.
Finally, in September, I invited the missionaries to visit. I noticed that they too, have a deep respect and love for the Lord. God's light shone in their eyes. Patiently and with evident joy, they answered my questions and then left a Book of Mormon with me.
Again I was told, "If you will ask our Heavenly Father with a sincere heart, with real intent, the truth will be made known to you."
As soon as they left, I read a few passages. As I relaxed with this precious book in my arms, the warmest gentle feeling filled my heart and I was given a vision of the truth of the Book of Mormon. It was a powerful testimony.
"You will seek Me and find Me when you
seek Me with all your heart." Jeremiah 29:13
Since my conversion to the Church of Jesus Christ of Latter Day Saints, Heavenly Father has blessed me immeasurably with deep peace, assurance, comfort, joy and love. He continues to guide and inspire me daily. I continue to be amazed how He guides me step by step.
God does answer prayer. He keeps all of His promises. He will do this for you. He lives to do this for each of His children.
Is there a time that have you were guided by the Lord? I'd love to read about it.
"Revelation is communication from God to His children on the earth and one of the great blessings associated with the gift and constant companionship of the Holy Ghost." David A Bednar
I have felt grateful many times over these past six years for this marvelous truth! Revelation gave me my testimony that this is the true Church of Jesus Christ on the earth today. The truth of the Book of Mormon was given to me by revelation. Revelation is how I have received many testimonies of the truths of the restored gospel.
"The Holy Ghost communicates important information that we need to guide us in our mortal journey. When it is crisp and clear and essential, it warrants the title of revelation. When it is a series of promptings we often have to guide us step by step to a worthy objective…it is inspiration." Elder Richard G. Scott, April 2012 General Conference
We each can receive personal revelation from God by living His gospel and having the gift of the Holy Spirit. Every person may receive ongoing personal revelation for his/her own benefit– for protection, guidance in making choices and for facing the great decisions of life.
"If thou shalt ask, thou shalt receive revelation upon revelation, knowledge upon knowledge, that thou mayest know the mysteries and peaceable things-that which bringeth joy, that which bringeth life eternal" Doctrines and Covenants 42:61
In this video, people respond to this question-
 "How does the Spirit send you revelation?"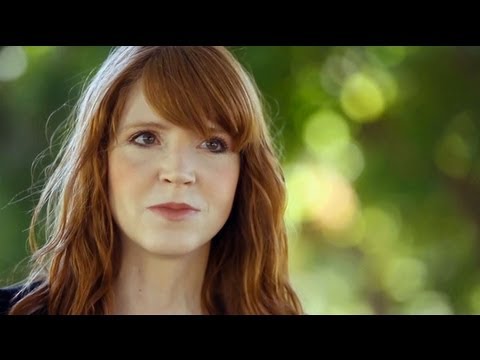 The following definition comes from the Bible Dictionary:
"Divine revelation is one of the grandest concepts and principles of the gospel of Jesus Christ, for without it, man could not know of the things of God and could not be saved with any degree of salvation in the eternities. Continuous revelation from God to his saints, through the Holy Ghost or by other means, such as vision, dreams, or visitations, makes possible daily guidance along true paths and leads the faithful soul to complete and eternal salvation in the celestial kingdom.
The principle of gaining knowledge by revelation is the principle of salvation. It is the making known of divine truth by communication with the heavens, and consists not only of revelation of the plan of salvation to the Lord's prophets, but also a confirmation in the hearts of the believers that the revelation to the prophets is true.  It also consists of individual guidance for every person who seeks for it and follows the prescribed course of faith, repentance, and obedience to the gospel of Jesus Christ.
"The Holy Ghost is a revelator," said Joseph Smith, and "no man can receive the Holy Ghost without receiving revelations" (HC 6:58). Without revelation, all would be guesswork, darkness, and confusion."
       "For everyone who asks receives"          Matthew 7:8