I have been pondering on aspects of revelation that were not clear to me and voila! Abundant answers to old questions and more recent issues clarified as though I had sent in my requests to the editor.
It seems that nearly every article in the August Ensign was written just for my needs this month. I've thought so before but this fabulous LDS monthly magazine is the best yet!
If you've already received your Ensign, enjoy! Perhaps you too, will be delighted to find delightful morsels of greater value than gold.
If you're not familiar with this magazine-no problem! It is accessible online. Follow the links below.
How do we receive communication from our Heavenly Father?

Have you ever wondered when revelation from the Lord will come to you?

How does the Spirit lead us into truth and teach us?
"In His Own Time, In His Own Way", Elder Dallin H. Oaks of the Quorum of the twelve apostles examines principles of communications from the Spirit.
Do you wonder what the pattern for receiving revelation might be?

Can we do anything to receive communication from above?

How can our own personal revelation be greatly enhanced?
Mervyn B. Arnold teaches us the differences among reading, studying, searching, pondering and feasting on the scriptures and the pattern given by the Lord for receiving personal revelation-not only to guide us spiritually but also to help us temporally.
What conditions of the heart might affect our ability to tune in to and receive messages from our Heavenly Father?
In "Opening our hearts to Revelation", Patrick Kearon says that  our Eternal Father often communicates with us through revelation as we sincerely seek and are worthy to receive it.
What should you do when you have to make a decision and you've prayed about your choices, but you're still unsure of what to do?
"Move Forward in Faith", includes insights from modern prophets encouraging us to wait patiently for answers and guidance.
What 4 principles have helped leaders to act with inspiration in their callings?
You'll find them in "The Leader's Road to Revelation".
Do you see why I was delighted?! So many rich truths to ponder all in one magazine!  This Ensign is a keeper!
"Draw near unto Me and I will draw near unto you;
seek Me diligently and ye shall find Me;
ask, and ye shall receive;
knock, and it shall be opened unto you"
Heavenly Father loves  and cherishes each of us. We were not sent to this earth alone and forsaken.
He desires to guide and inspire each one of us so that we will be enabled, protected and strengthened until we return to live with Him. May we through our faith and diligence continue to receive personal revelation that blesses each of our lives.
Which of these principles have you discovered to be the most enlightening for you at this time?
My friend Graham recently was called as a counselor in the Stake Presidency. During his interview with Area Seventies he was asked "Do you know how to receive revelation?" He has since pondered revelation and written an informative three part article on his blog.
"I have reflected on what it means and what I can do to improve my ability to receive revelation…I plan on a more in-depth posting on revelation soon…for now I'll post some of the questions I've been thinking about:
* Do you know how to receive revelation?
* Do you recognize revelation when it comes?
* Are you asking for revelation?
* It is "easy" to understand how revelation pertains to Church life, but do you understand that revelation can be received for literally EVERYTHING in your life?
* Are you aware of the things in your life that would stop you from receiving revelation?
* When you receive revelation, do you act on it?"
"Every good gift and every perfect gift is from above, and cometh down from the Father of lights" James 1:17
I never tire of reading articles and hearing talks on revelation. It seems that the more informed we become and the better we understand the process, the more we are enabled to receive this priceless gift from Heavenly Father.
"The Holy Ghost is a revelator" 
"No man can receive the Holy Ghost without receiving revelations" Joseph Smith
Here are the links to enjoy and ponder on Graham's perspective regarding revelation:
Do You Know How to Receive Revelation? Part 2
"Revelation is communication from God to His children on the earth and one of the great blessings associated with the gift and constant companionship of the Holy Ghost." David A Bednar
I have felt grateful many times over these past six years for this marvelous truth! Revelation gave me my testimony that this is the true Church of Jesus Christ on the earth today. The truth of the Book of Mormon was given to me by revelation. Revelation is how I have received many testimonies of the truths of the restored gospel.
"The Holy Ghost communicates important information that we need to guide us in our mortal journey. When it is crisp and clear and essential, it warrants the title of revelation. When it is a series of promptings we often have to guide us step by step to a worthy objective…it is inspiration." Elder Richard G. Scott, April 2012 General Conference
We each can receive personal revelation from God by living His gospel and having the gift of the Holy Spirit. Every person may receive ongoing personal revelation for his/her own benefit– for protection, guidance in making choices and for facing the great decisions of life.
"If thou shalt ask, thou shalt receive revelation upon revelation, knowledge upon knowledge, that thou mayest know the mysteries and peaceable things-that which bringeth joy, that which bringeth life eternal" Doctrines and Covenants 42:61
In this video, people respond to this question-
 "How does the Spirit send you revelation?"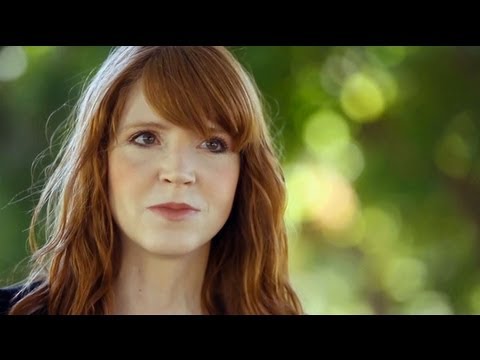 The following definition comes from the Bible Dictionary:
"Divine revelation is one of the grandest concepts and principles of the gospel of Jesus Christ, for without it, man could not know of the things of God and could not be saved with any degree of salvation in the eternities. Continuous revelation from God to his saints, through the Holy Ghost or by other means, such as vision, dreams, or visitations, makes possible daily guidance along true paths and leads the faithful soul to complete and eternal salvation in the celestial kingdom.
The principle of gaining knowledge by revelation is the principle of salvation. It is the making known of divine truth by communication with the heavens, and consists not only of revelation of the plan of salvation to the Lord's prophets, but also a confirmation in the hearts of the believers that the revelation to the prophets is true.  It also consists of individual guidance for every person who seeks for it and follows the prescribed course of faith, repentance, and obedience to the gospel of Jesus Christ.
"The Holy Ghost is a revelator," said Joseph Smith, and "no man can receive the Holy Ghost without receiving revelations" (HC 6:58). Without revelation, all would be guesswork, darkness, and confusion."
       "For everyone who asks receives"          Matthew 7:8