Years ago, 'Dora' acquired a cute little house. At the end of our journey, always it was sweet joy to be greeted with her warm and exuberant smile. Always, supper's tantalizing aroma greeted us in her bright kitchen as we embraced, happy to be together.
Everything about Dora's home was welcoming and cozy, except for one slight flaw. The most annoying bathroom tap ever!
Fully open, it allotted a quarter of a cup of water. Maybe even a third of a cup. Following that allowance, it then proceeded to trickle a ridiculously thin stream of water which quickly diminished to no water at all. By then, I would remember its idiosyncrasy and would open and shut the tap until I was able to coax a few more drops to rinse my soaped up hands.
Dora was quite fine, contentedly enduring this one malfunction, and happy in her home.  She lived like this for quite a while.
One day, feeling impatient and certainly ungraciously, I blurted, "I don't know how you put up with that tap!"
Afterwards, Dora called for a plumber. The first thing that professional did when he got there was to peer underneath the sink into the cupboard and turn on a hidden "shut off valve".  And Voila!
Eighty dollars later Dora shared this experience with embarrassment because of the simplicity of the solution and her chagrin at the high cost of a 15 second solution.
At last! Warm and cleansing, water conveniently flows– even gushes in her cozy little home.
Dora's experience is very similar to those folks who read and study their scriptures, attend church services regularly and live faithful lives as best they can. Day after day, they do their best to love and serve God and they are content.
"The love of God is shed abroad in our hearts by the Holy Ghost" Romans 5:5
Yet they do not have any idea that they are missing so much more that is available. How much more blessings could be flowing into their lives with the gift and companionship of the Holy Ghost!
"not by works of righteousness which we have done, but according to His mercy He saved us, by the washing of regeneration, and renewing of the Holy Ghost"        Titus 3:5
Too, this reminds me of some of our own brethren, who have been baptized and confirmed by those in authority. They may not have received or recognized that delightsome Personage in their lives, either because they have become lukewarm in their affections and dedications (prayer, reading scriptures daily and obeying the commandments) or do not seek His Presence in their lives. 
"The Holy Ghost is manifested to men on the earth both as the power of the Holy Ghost and as the gift of the Holy Ghost.

The power can come upon one before baptism, and is the convincing witness that the gospel is true. It gives one a testimony of Jesus Christ and of His work and the work of His servants upon the earth.

The gift can come only after proper and authorized baptism, and is conferred by the laying on of hands as in Acts 8:12-25.

The gift of the Holy Ghost is the right to have, whenever one is worthy, the companionship of the Holy Ghost. More powerful than that which is available before baptism it acts as a cleansing agent to purify a person and sanctify him from all sin. Thus it is often spoken of as 'fire' (Matthew 3:11)" Bible Dictionary
Just like the luxurious pleasure of washing in warm running water, the gift of the Holy Ghost in our lives adds a tremendous measure of the warmth of God's love and cleansing power. Deeply grateful for the restored gospel of Jesus Christ and His blessings in my life, I desire the same for you.
Incredibly, every two or three persons was determined to move in a different direction! Every one of us was trapped. Newspaper articles usually expound on the aftermath of this type of disaster but never in all my adventures had I come close to this experience.
As pressure increased behind us, I pressed into Greg unable to hold my ground.  Quickly, at his suggestion, we switched places. I was sheltered between him and Lee.
Party Canada 2012!
July 1st we happened to be in Ottawa. Happy Canada Day! So what to do, but join the crowds on Parliament Hill for entertainment and fireworks with my two grown sons, Lee and Greg. Lee was our tour guide leading the way to join tens of thousands at Canada's 145th birthday bash.
Closer to the entertainment than we'd anticipated, we stayed rooted in one spot on the hill for three hours… swaying, clapping and cheering to eclectic music, a brilliant Canadian representation.
Jully Black
Michael Beauclerc (Ontario)
Simple Plan
Roch Voisine (New Brunswick)
Marie-Mai (Quebec)
Donny Parenteau (Saskatchewan)
Feist (Alberta, Juno Awards)
I especially enjoyed Marie's powerful voice and Donny's music, and he making an effort to speak French. Some guy (the MC?) had us repeating "I am Canadian" in French and English.
How fun it was to observe the people near me respond. A couple of Chinese gals right in front of me laughing self-consciously, but spunky, awkwardly repeated "Je suis Canadien!" I don't have any idea how other Canada Days have been celebrated at Parliament's front door, but this night I was tickled pink and delighted in the distinctly Canadian ambience.
Dark descended and the program closed with our national anthem. At "O Canada", I was surprised to feel the Spirit of the Lord warm my bosom and tears flooded my eyes. I'm not usually a passionate patriot.
My heart swelled with gratitude for this sweet reminder of the glorious gift that is ours. Our magnificent country. Our legacy. Our home. Canada.
Jeopardy at the Capitol
Twenty minutes of fireworks followed-lovely. As we turned to leave, abruptly we were smothered. Something like 40 humans had filled our space, where previously there had been room for 6-8 people at most.
Two bodies squeezed in between us within a matter of seconds. Quickly, I grabbed Greg's shirt to keep from being separated as we strove to keep pace behind Lee. At the exit, a police officer exhorted us all to go straight down the road ahead with the promise that we would be out in no time.
How too bad that no one had informed those folks occupying the streets that we were expected to travel in one direction. In the middle of the intersection, thousands of bodies jammed together and there was absolutely no budging forward.
Some people had had a long day in the summer heat. Some had strollers with infants. Some had bicycles. Some folks had added the effects of alcohol to their celebrations. We stood there looking into each other's faces and listening to various comments. All the while the crowd behind us pushed more insistently.
We became acutely aware of the potential for instant disaster. There were rapidly increasing feelings of stress, panic, frustration and fear. And still no escape.
The struggle within me to remain calm threatened to explode. I lacked adequate air. My brain was screaming, "Let me out! Now!"
I have no doubt that every other person was feeling the same way. Eventually, our elbows winging out we proceeded to jostle and push forward rather rudely. The slight relief of a breeze-a bit of fresh air- offered a little hope and we sensed the clearing was inching closer. I like to think I would patiently put others ahead of myself- always. Sadly, this was not the case. It was every man/woman for himself-including me.
Run for Your Life
Abruptly, we were free. We did not even look back. I wish we would have. I wish I would have had the presence of mind to take a picture. But we rushed away hurrying to leave the anxiety and danger behind.
Lee strode faster than I'd ever witnessed and Greg grabbed my hand, and pulled me along as we ran to keep up. We estimated that we had been trapped in the street intersection over half an hour.
Even now, our ordeal was not over. At the bus stop, thousands were also lined up, in a hurry to leave the heart of the city. No… NOT lined up! Again jostling, pushing, butting every which way we could, to grab the first available bus.
Waiting at the edge of the curb, when our bus finally pulled in, the open doors appeared-right in front of us. Before we even took a step forward, bodies weaseled in 10-20 at a time, from both sides of us. As Lee charged forward I hurried to follow and tripped on the high step. Oh, brother! Just as quickly, behind me, protectively Greg swung his arms open wide, karate style, to stay the human flood.
I thought he said, "Give her a second". Later he explained that someone else said that. No matter. There was space around me. I grabbed the railing and hoisted myself up, and as Greg bounced in behind me, the crowd immediately filled the void.
The end of the celebration was a whole hour ago and only a block away. Can you imagine our feelings as we finally relaxed on a wild bus ride towards home?
I marvel that we had been bound in that potentially volatile situation and escaped disaster. No one was trampled to death after all.
"Be strong and courageous. Do not be terrified; do not be discouraged for the Lord your God will be with you wherever you go." Joshua 1:9
After Thoughts
The sweetest aspect of this experience for me was the realization that my sons are very protective of me. That is a new awareness for me.
Always, that protective instinct had been my role in my children's lives. I used to be the one to grab their hands to help them to safety. Across a busy road. Escaping a hooded cobra. Dangerous dogs. Shelter from the storms. Crowded fairgrounds. On the edge of cliffs. Hanging over waterfalls. At ship railings.
How very like Heavenly Father we are molded. In His image. He too is protective of each one of us. He too desires our safety, our peace, and our joy and happiness. And  He offers His guidance and His hand of protection by the power of His Holy Spirit.
"For I am with you to rescue and save you, declares the Lord." Jeremiah 15:20
"Revelation is communication from God to His children on the earth and one of the great blessings associated with the gift and constant companionship of the Holy Ghost." David A Bednar
I have felt grateful many times over these past six years for this marvelous truth! Revelation gave me my testimony that this is the true Church of Jesus Christ on the earth today. The truth of the Book of Mormon was given to me by revelation. Revelation is how I have received many testimonies of the truths of the restored gospel.
"The Holy Ghost communicates important information that we need to guide us in our mortal journey. When it is crisp and clear and essential, it warrants the title of revelation. When it is a series of promptings we often have to guide us step by step to a worthy objective…it is inspiration." Elder Richard G. Scott, April 2012 General Conference
We each can receive personal revelation from God by living His gospel and having the gift of the Holy Spirit. Every person may receive ongoing personal revelation for his/her own benefit– for protection, guidance in making choices and for facing the great decisions of life.
"If thou shalt ask, thou shalt receive revelation upon revelation, knowledge upon knowledge, that thou mayest know the mysteries and peaceable things-that which bringeth joy, that which bringeth life eternal" Doctrines and Covenants 42:61
In this video, people respond to this question-
 "How does the Spirit send you revelation?"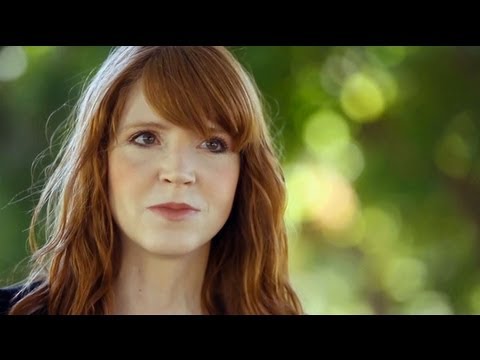 The following definition comes from the Bible Dictionary:
"Divine revelation is one of the grandest concepts and principles of the gospel of Jesus Christ, for without it, man could not know of the things of God and could not be saved with any degree of salvation in the eternities. Continuous revelation from God to his saints, through the Holy Ghost or by other means, such as vision, dreams, or visitations, makes possible daily guidance along true paths and leads the faithful soul to complete and eternal salvation in the celestial kingdom.
The principle of gaining knowledge by revelation is the principle of salvation. It is the making known of divine truth by communication with the heavens, and consists not only of revelation of the plan of salvation to the Lord's prophets, but also a confirmation in the hearts of the believers that the revelation to the prophets is true.  It also consists of individual guidance for every person who seeks for it and follows the prescribed course of faith, repentance, and obedience to the gospel of Jesus Christ.
"The Holy Ghost is a revelator," said Joseph Smith, and "no man can receive the Holy Ghost without receiving revelations" (HC 6:58). Without revelation, all would be guesswork, darkness, and confusion."
       "For everyone who asks receives"          Matthew 7:8