It seems that every human being that ever has lived on this earth has had the opportunity to feel and to know what it truly means to be utterly and desperately alone. Forsaken. For one reason or another. Physically or mentally, feeling completely isolated, suffering deep searing heart pain, at least once in a lifetime.
Likely, this is true several more times per life span than is often admitted or noticed. I have been that lonely. Have you?
Do you know the wracking sobs that make you feel as though your heart is bursting irreparable into a million pieces? Have you known the mind numbing terror of a mental prison, hardly breathing for fear?
An abused terrified child feeling there is no one to turn to for protection. A teenager completely rejected by his peers. A troubled marriage.  Serious illness. Longings for one's elusive soul mate. Living alone, following the death of a lifetime partner. You easily can add to this list.
There is so much potential for loneliness in one's lifetime that it is a wonder that anyone ever experiences any joy and happiness. Yet, we all at a deep level believe it possible and desire to be happy.
I've contemplated the idea of loneliness for a number of weeks. Ever since I wrote "Do You Stand Alone?", I have been astounded at the number of people from all over the world that have found this blog by searching on the words 'alone' or 'all alone'.
They continue to land here each week since then. And bounce off the page onto the next web site in hopes of relieving their agony of heart and soul. Most seek in vain.  Henry David Thoreau wrote, "most men lead lives of quiet desperation". How true. And very sad.
Each desires and seeks relief from brutal, heart breaking and heavy burdens. Often we long for those closest to us to notice our pain, to fill the void and provide relief. Often they are the ones who most disappoint. Few find relief. And fewer still know where to seek that fount.
"The kingdom of God is…righteousness, and peace, and joy in the Holy Ghost" Romans 14:17
Are you longing for someone to enter your life that knows and understands you completely? Have you longed for someone to listen to your heart with compassion, perfect understanding and most of all love and acceptance?
Who knows exactly how it feels to be abandoned by family or friends, rejected, abused, completely misunderstood, and forsaken?
Jesus Christ has experienced your pain. He knows how you feel. He has felt your feelings.  You are promised that He will succor you. He is simply waiting for you to ask Heavenly Father for help and to believe that He, the resurrected Christ is powerfully able and willing to bless you as you have need.
"Fear not even unto death; for in this world your joy is not full,
but in Me your joy is full" Doctrine and Covenants 101:36
Have you heard? Do you believe this? Do you know Him and trust Him with your all?
Have you felt His loving arms around you when you are most wounded?
We each have a special place within us provided solely for the privilege of discovering Christ's divine touch, His blessings and gifts. A special place where His hand is meant to connect with mercy. He is able to fill the void and provide peace and comfort so profoundly, that there cannot be a doubt ever, of the depth of His knowledge of you- His precious child.
He is aware of all your feelings, of all your pain, of all your fears and of all your sorrows. He  knows it all.
"In Thy presence is fullness of joy; at Thy right hand there are pleasures for evermore"  Psalm 16:11
Long ago I knew these teachings. But I didn't understand how it could possibly be true. How does the great God of the universe stoop to my level to comfort me? What does He care about my petty thoughts and the small details of my insignificant life?
Yet, it is true and this is my testimony. He does reach for and comfort me each and every time I fall to my knees and submit in despair. And when I seek Him with happiness in my heart He kindly multiplies my joy until I cannot contain it.
"If thou art merry, praise the Lord with singing, with music, with dancing, and with a prayer of praise and thanksgiving.
If thou art sorrowful, call on the Lord thy God with supplication, that your souls may be joyful." D & C 136:28-29
How truly amazing it is to serve a risen Savior who is faithfully mindful of me-even me- every moment of the day and in every situation of my life.
Jesus Christ lives today. He did not die 2000 years ago to remain sleeping till the end of time. He knows you very intimately-even more than you know yourself. He knows every thought that crosses your mind. He especially knows how much you suffer.
He is prepared to run to meet you as soon as you become willing to acknowledge your need for Him. Listen to your heart. Only He can fill that empty awful void you feel deep in your heart.
"Ye shall seek Me, and find Me, when ye shall search for Me with all your heart" Jeremiah 29:13
There are countless other reasons to turn to our Lord Jesus Christ and to seek Him for our eternal salvation. Our innermost beings seek that joy and happiness that only He can give. He freely and willingly gives to all who seek Him.
Have you ever been in a situation when you knew–really knew–exactly which direction the Lord desired for you to take? What were your choices? What did you choose? Any regrets?
Do you trust God? How do you know?
Many of the ideas in this post originate from a wonderful article that helped me ponder 'trust in the Lord'.  "How much do I trust God? What does 100% trust look like? What does it take to trust God?  What stops people from trusting God? Why trust Him at all?" I've listed my accumulated thoughts. Is there more you can share?
Why trust in God?
* Your needs are great and varied
* You are His unique child
* He knows you individually
* He loves you
* He wants you to be happy
* He has your best interest in mind
* A lack of trust in Him brings sadness into your life
* He will send you messages of encouragement, correction and direction-fitted to you and to your needs
* He will counsel you personally with His wisdom-He can tell you exactly what you need to do-for your needs
Heartaches.  Grief. Anger. Hopelessness. Contention. Depression. Lack of direction in life. Divorce. Loneliness. Burdens of life. Unfulfillment. Frustration. The list of pain and anguish is endless. Countless long for relief but don't know where to turn. The joy and happiness longed for can be very elusive.
Every individual on this earth has reason to turn to God. Each longs for a life overflowing with joy and happiness.
"I would declare unto every soul, as with the voice of thunder, repentance and the plan of redemption, that they should repent and come unto our God, that there might not be more sorrow upon all the face of the earth." Alma 29:2
What stops you from trusting God?
* Pride
* Fear
* No idea of how much He loves you
* Don't know or believe that He truly is mindful of you
* You trust in men's wisdom
* Lack of belief in His power to make or bring change
* Lack of belief in His power to fill your heart with joy, peace, happiness
* Lack of belief in His power to heal the pain, distress and grief of your heart
* Denial
* Lack of integrity
* Lack of a good heart
* Lack of honesty
* Unwillingness to obey His counsel
* A refusal to repent-that is, to turn and go in the direction he indicates.
Do you agree or disagree? Any more you can add to this list?
 "They that observe lying vanities forsake their own mercy" Jonah 2:8
What is the result of not trusting God?
Recall Jonah's experience?  The Lord sent him to Nineveh to call the people to repentance.  
Jonah boarded a ship going Tarshish-the opposite direction. His plan was to hide from the presence of the Lord. A mighty tempest entered his life while he was sleeping.
Waters compassed him…weeds wrapped around his head. (Denial, engulfed in misery, depression, lack of belief in God's power, definitely didn't trust the Lord). He did recognize that he was on this worldly level forever-no progression happening here.
What happens when we leave the presence of the Lord?
* Pain
* No joy
* No peace
* No happiness
* No blessings
* No progression
We reject His plan for our life. This lack of trust in God brings sorrow and misery to Heavenly Father's children.
Then Jonah says he remembered the Lord- and he prayed.
What does it take to trust God?
* Courage
* Humility
* Honesty
* Remaining in God's presence
* Desire to develop trust
* Two way communication ( Jonah prayed then he says of God, " He heard me", "Thou heardest my voice")
* Commitment
* Knowing God
* Recognize our salvation is in Jesus Christ
* Willingness to obey His commandments no matter how hard they appear
* Repentance-turn in opposite direction
* Thanksgiving
* Keeping our covenants, promises, vows
And then the Lord 'spake' unto the fish. God acted –and saved Jonah. A second time He sent Jonah to Nineveh. Jonah did go and his mission was successful.
"I will go and do the things which the Lord hath commanded, for I know that the Lord giveth no commandments unto the children of men, save He shall prepare a way for them that they may accomplish the thing which he commandeth them." 1 Nephi 3:7
When we trust in God, what do we receive?
* Peace
* Security
* Healing
* Strength
* Greater light
* More faith
* More talent
* Harmony
* Confidence
* Prosperity
* Greater joy
* Greater happiness
"…in an honest and good heart, having heard the word, keep it, and bring forth fruit with patience." Luke 8:15 (KJV)
Trusting God will bless:
*  Our life
*  Lives of our families
*  Our communities
*  Nations
"And if you then go and do what He would have you do, your power to trust Him will grow, and in time you will be overwhelmed with gratitude to find that He has come to trust you."  Henry B Eyring
Do you trust in God? How do you know?
*************************
It's been three months since my younger sister passed away. She was the first of us ten siblings to leave this mortal plane. I hadn't known what to expect of my feelings. Honestly, we had not enjoyed an intimate relationship for many years and I did not expect to mourn excessively.
Although- I have loved her daughter as my own for several years and my heart turned to her and her four sweet young children. I felt their pain and grief, witnessed their tears and sad countenances as we waited for the inevitable.
That may be why the week before my sister died, the Lord wrapped His loving arms about me and deep in my soul, I felt His tremendous love and comfort. His palpable blanket of peace buffered me so much that the pain faded. The sorrow couldn't reach me. The weight had lifted.
"As a mother comforts her child, so will I comfort you" Isaiah 66:17
Several times I yearned to share the precious warmth and peace of His presence with each of these precious darlings for a few moments, to lighten their burden. If only I could have lent them the precious blanket…but, it's not mine to give.
Comfort in Trials: Power of the Holy Spirit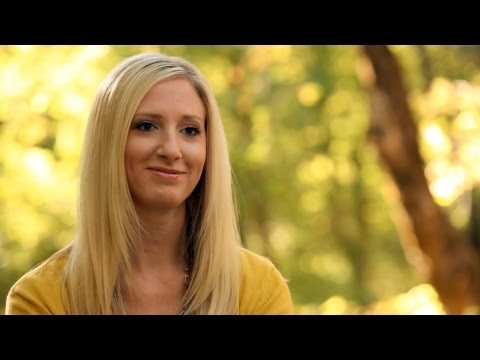 Beautiful thoughts expressed by those who have felt the power of the Holy Spirit providing comfort.