The wind's howling. It's a snowy blustery day–again. Everyone is saying this is the coldest bitterest winter ever in memory.
And I can't help but feel a bit of longing for Belize.
I could be lounging in the sun, hot sands, snorkeling in warm ocean waters, and the vivid colors of the undersea world. I could be enjoying a little of heaven on earth.
This time last year I had never heard of beautiful Belize. Very quickly I informed myself!
Enthused, we gathered all the knowledge we needed to get there. How would we get there? Where would we stay? What would we eat? Was it safe? What did others say? What would we do?
Do you ever think about this life's sojourn?
We're all here together on an important journey. Where are we headed? Do you know? To travel anywhere we need knowledge and power-the ability to travel to get there.
And very true of our mortal adventure, knowledge and power are necessary to return to Heavenly Father's presence.
19 And this greater priesthood ministereth the gospel and holdeth the key of the mysteries of the kingdom, even the key of the knowledge of God. 
20 Therefore, in the ordinances thereof, the power of godliness is manifest. 
21 And without the ordinances thereof, and the authority of the priesthood, the power of godliness is not manifest unto men in the flesh; 
22 For without this no man can see the face of God, even the Father, and live. D & C 84:19-22
No matter where I've travelled I've spent hectic days before departing, completing tons of stuff on my do to list.
I'll bet it's the same for you. Will all the last minute visits, meetings, shopping, laundry, folding, packing, letters, phone calls, emptying the trash, clearing the fridge, orienting some responsible soul to water the garden, discard junk mail, check up on the house, and then dropping off pets to the kennel get done on time?
And of course the very day before, the phone won't stop demanding your time, someone will need you to run an errand and the universe will conspire to throw you into some situation that demands your talent-no one else will do.
The last hours are always hectic. Sometimes, once I've made it onto the plane and can breathe easy, I consider it a miracle to be sitting there at all!
(If you usually get to sit in peace and quiet for the whole day before a major trip, please share your secret!)
Anyways, I say all this to point out that in the very same way we may be filling in busy days while we are preparing for the greatest of all destinations we will ever undertake.
"Those who join this Church love the Savior Jesus Christ and they wish to follow Him. They rejoice in the

knowledge

that God speaks to mankind again.
When they receive sacred priesthood ordinances and make covenants with God, they can

feel His power

in their lives.
… The poor in spirit and honest of heart find great treasures of knowledge here." Dieter F. Uchtdorf
Consider how we are preparing for this trip of all trips.
Time with family and friends, compassionate service, magnifying our callings, discovering and using our talents, hearing and obeying promptings, spending time in prayer, reading our scriptures, missionary work, learning God's will for our lives, following the example of our Savior in all ways, and most of all– learning how it is that God's knowledge and power manifested in our lives will enable us to one day be in Heavenly Father's presence.
"Grace and peace be multiplied unto you through the knowledge of God, and of Jesus our Lord, according as His divine power hath given unto us all things that pertain unto life and godliness, through the knowledge of Him that hath called us to glory and virtue:
Whereby are given unto us exceeding great and precious promises: that by these ye might be partakers of the divine nature" 2 Peter 1: 2-4 
Are you preparing for the greatest of all journeys—an eternal home with Heavenly Father? Have you the knowledge and power you need to get there?
Are you excited about this trip? What are you doing to be ready?
"Revelation is communication from God to His children on the earth and one of the great blessings associated with the gift and constant companionship of the Holy Ghost." David A Bednar
I have felt grateful many times over these past six years for this marvelous truth! Revelation gave me my testimony that this is the true Church of Jesus Christ on the earth today. The truth of the Book of Mormon was given to me by revelation. Revelation is how I have received many testimonies of the truths of the restored gospel.
"The Holy Ghost communicates important information that we need to guide us in our mortal journey. When it is crisp and clear and essential, it warrants the title of revelation. When it is a series of promptings we often have to guide us step by step to a worthy objective…it is inspiration." Elder Richard G. Scott, April 2012 General Conference
We each can receive personal revelation from God by living His gospel and having the gift of the Holy Spirit. Every person may receive ongoing personal revelation for his/her own benefit– for protection, guidance in making choices and for facing the great decisions of life.
"If thou shalt ask, thou shalt receive revelation upon revelation, knowledge upon knowledge, that thou mayest know the mysteries and peaceable things-that which bringeth joy, that which bringeth life eternal" Doctrines and Covenants 42:61
In this video, people respond to this question-
 "How does the Spirit send you revelation?"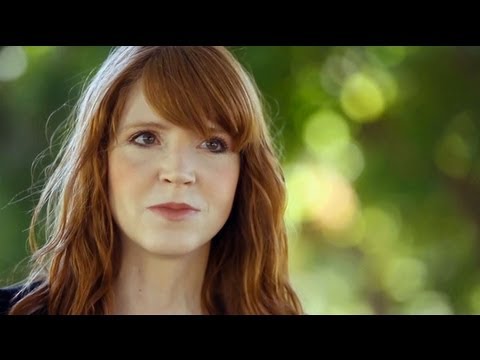 The following definition comes from the Bible Dictionary:
"Divine revelation is one of the grandest concepts and principles of the gospel of Jesus Christ, for without it, man could not know of the things of God and could not be saved with any degree of salvation in the eternities. Continuous revelation from God to his saints, through the Holy Ghost or by other means, such as vision, dreams, or visitations, makes possible daily guidance along true paths and leads the faithful soul to complete and eternal salvation in the celestial kingdom.
The principle of gaining knowledge by revelation is the principle of salvation. It is the making known of divine truth by communication with the heavens, and consists not only of revelation of the plan of salvation to the Lord's prophets, but also a confirmation in the hearts of the believers that the revelation to the prophets is true.  It also consists of individual guidance for every person who seeks for it and follows the prescribed course of faith, repentance, and obedience to the gospel of Jesus Christ.
"The Holy Ghost is a revelator," said Joseph Smith, and "no man can receive the Holy Ghost without receiving revelations" (HC 6:58). Without revelation, all would be guesswork, darkness, and confusion."
       "For everyone who asks receives"          Matthew 7:8