It's been three months since my younger sister passed away. She was the first of us ten siblings to leave this mortal plane. I hadn't known what to expect of my feelings. Honestly, we had not enjoyed an intimate relationship for many years and I did not expect to mourn excessively.
Although- I have loved her daughter as my own for several years and my heart turned to her and her four sweet young children. I felt their pain and grief, witnessed their tears and sad countenances as we waited for the inevitable.
That may be why the week before my sister died, the Lord wrapped His loving arms about me and deep in my soul, I felt His tremendous love and comfort. His palpable blanket of peace buffered me so much that the pain faded. The sorrow couldn't reach me. The weight had lifted.
"As a mother comforts her child, so will I comfort you" Isaiah 66:17
Several times I yearned to share the precious warmth and peace of His presence with each of these precious darlings for a few moments, to lighten their burden. If only I could have lent them the precious blanket…but, it's not mine to give.
Comfort in Trials: Power of the Holy Spirit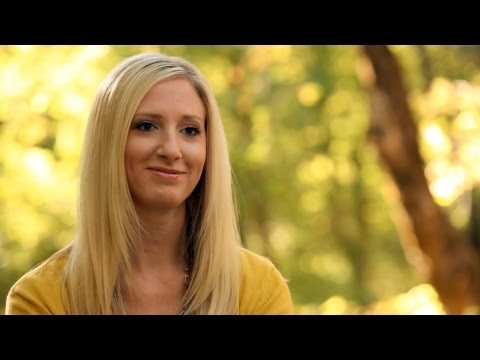 Beautiful thoughts expressed by those who have felt the power of the Holy Spirit providing comfort.
A few days ago, I discovered this great little article in June's Ensign.  The excerpts below are from a speech given by Elder Dallin H. Oaks of the Quorum of the Twelve Apostles.
At the time, I made a note of sharing it with you in a few weeks if and when I run out of something to say. It happens. 🙂
Then, Sunday morning in our Relief Society class a sweet sister referred to this same list. I quite like it and just cannot wait another day to pass it on to you. Besides, it follows my last post quite nicely!
Elder Oaks said, "My purpose in suggesting this classification and in giving these examples is to persuade each of you to search your own experience and to conclude that you have already received revelations and that you can receive more revelations because communication from God to men and women is a reality.
President Lorenzo Snow declared that it is "the grand privilege of every Latter-day Saint . . . to have the manifestations of the spirit every day of our lives" (CR, April 1899, p. 52).
"Every day of our lives". Isn't that a marvelous promise?!
To testify: The Spirit can witness that Jesus is the Christ and that the gospel is true.
To prophesy: Within the limits of one's areas of responsibility, a person may be inspired to predict what will come to pass in the future. The prophet, patriarchs, and even we can receive prophetic revelation.
To comfort: The Spirit can comfort us as He comforted Joseph Smith  in Liberty Jail: "Peace be unto thy soul; thine adversity and thine afflictions shall be but a small moment" (D&C 121:7–8). Comfort also comes in connection with priesthood blessings, visions of departed loved ones, and forgiveness of sins.
To uplift: The Spirit can lift us up from depression, feelings of inadequacy, or a plateau of spiritual mediocrity. He comes as we read scriptures or enjoy wholesome music, art, or literature.
To inform: On some sacred occasions, information has been given face to face from heavenly personages. Other times, needed information is communicated by the quiet whisperings of the Spirit.
"A child loses a treasured possession, prays for help, and is inspired to find it; an adult has a problem at work, at home, or in genealogical research, prays, and is led to the information necessary to resolve it; a Church leader prays to know whom the Lord would have him call to fill a position, and the Spirit whispers a name. In all of these examples—familiar to each of us—the Holy Ghost acts in his office as a teacher and revelator, communicating information and truths for the edification and guidance of the recipient."
To restrain: This form of revelation will deter us from things we should not do. It often comes by surprise, when we have not asked for guidance on a particular subject.
To confirm: You can receive a confirmation through the Spirit after proposing a particular course of action and praying to know if it is the right choice.
To impel: This type of revelation is not sought after but comes to call a person to some action not proposed. This type of communication from the Spirit is rare but, therefore, significant.
To enjoy Elder Oaks' complete talk and examples from his personal experiences, here's the link.
President Harold B. Lee taught:
"Every man has the privilege to exercise these gifts and these privileges in the conduct of his own affairs; in bringing up his children in the way they should go; in the management of his business, or whatever he does. It is his right to enjoy the spirit of revelation and of inspiration to do the right thing, to be wise and prudent, just and good, in everything that he does." [Stand Ye in Holy Places (Salt Lake City: Deseret Book, 1974), p. 141–42]
I do enjoy the gifts of revelation and of inspiration. I testify that the truth of the restored gospel can be known by each of us through the direct personal line of communication to our Heavenly Father.  My greatest desire is that you too may experience this grand privilege and the sweetest of blessings.
Do you believe that it is possible to have "the manifestations of the spirit every day of our lives"?
What experiences have taught you that Heavenly Father does interest Himself in our affairs?